Payao
Abundantly water lives of Payao Lake, Holy Ton Luang God, Sacrifice Ngam Mueng King, well known Beauty of Bussarakham Hill.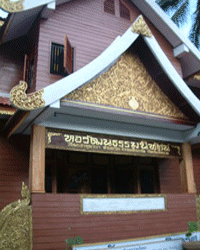 Displaying Cultural Hall: A museum is beautiful decoration, inside the hall displays ancient objects and importantly historical information and also the matters of beginning in literary work, Cultural wisdom. Customs and traditions and living style of Payao people are displaying here.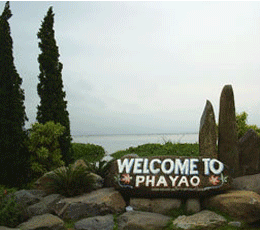 Payao Lake: The largest lake in the northern whose appearance is same as the waxing moon nearly a half circle. It is concaved northeast according to pulling down of the Earth covering 70 million years ago. This lake is originated of many gullies more than 18 waterways which is fishery nursing home for several types of marine lives. A scenery around Payao lake is refreshing breeze and can view mountain ranges. It is very attractive.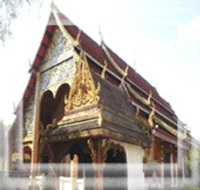 The Temple of Buddha Image sitting on ground: The temple that the chief of Buddha Image has no a base supporting is different appearance from others. Locals was used to construct the base for invoking the Buddha Image to instal; on the contrary, they couldn't pull the Buddha Image up. They therefore call buddha's character from now on. Located at Wieng sub district, Chiang Kham district, through traffic the national route # 1148 away from the district office just 4 kilometers.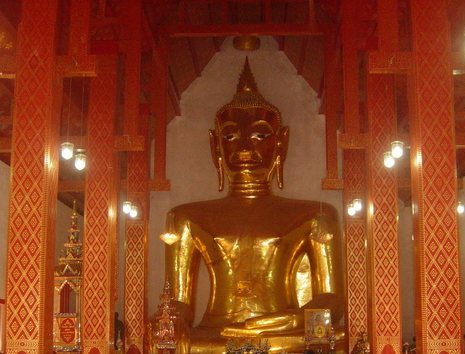 The Temple of Sri Khom Kham: The third-grade royal temple and sample developing one. Locals have called that "Wat Pra Chao Ton Luang" which is the Buddha Image being symbol of the Payao people and Thai Lanna Kingdom. The Buddha Image is the biggest Chiang Sean art object in Thai Lanna. Every Visakha Bhuja's Day it will "pay homage to Pra Chao Ong Luang on the 8th Thai month" which do very great temple fair.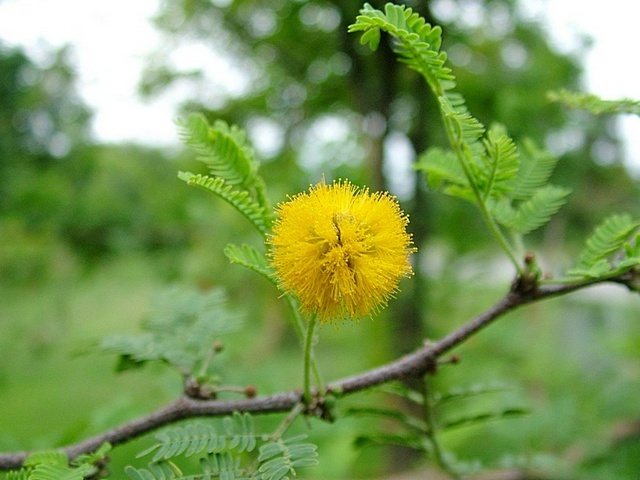 Dok Kham Tai district: It was called by a kind of flower. It is a yellow color of the horse tamarind whose appearance is a bush, showering small leaves and golden yellow color, tenderly fragrance odor. It is a place of Doi Phu Nang National Park which covers the area more than 74 million sq. kilometers. It spreads through Pong and Chiang Muon districts. The geography is lush mountain ranges which plenty of many wild animals especially peacocks being the largest amounts in the northern.