Lampoon
Outstanding Buddha's relics, Sacred Phra Rod Buddha Image, Renown Langon, Pungent Garlic, Beautiful Traditions, Queen of Jamma Thewi, Sri Hari Bhunchai.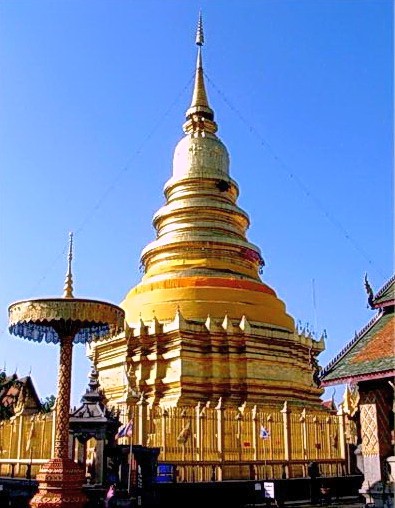 The Temple of Prathat Haribhulchai Woramahaviharn: Located in the heart of town inside the temple is illustrated with works of art which indicate the civilization of Buddhism at Haribhulchai Kingdom such as an arbor being built by brick and cement and also exquisitely handiwork decoration. The Royal church is dedicated to three brick and cement giant Buddha images including a metal Buddha image in the reign of the first and middle Chiang-saen kingdom. The supreme temple of Haribhulchai is a great place of worship in Lanna which is enshrined Buddha's hairs put in the golden cinerary urn. Every year it is held paying homage and having a bath relic of the Buddha ceremony on Visakha Puja Day.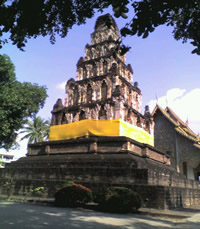 The Temple of Jamma Thewi: Locals call as "Wat Gu Gud" which was built by Lawo workmanship. It is enshrined a pagoda of Suvarnna Jung Got whose type is similar to the square Buddha Khaya style pagoda in India. In the stupa is placed the royal Jamma Thewi's bones. After that the top of chedi was broken and lost having no evidence of which kingdom that is become the word of "Wat Gu Gud" Located at the edge of Jamma Thewi road, Nai Muang sub district which is away westward from the city hall about 1 kilometers., through traffic the route Lampoon-San Patong.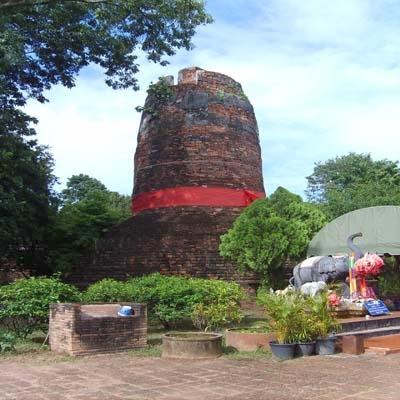 Goo Chang Goo Ma: It is stupa whose shape is round extremity. It is believed that was the royal Jamma Thewi's Elephant warfare cemetery. "Green ivory" means dark colored skin elephant. Gu Ma is a church bell stupa which was believed that the son of Jamma Thewi's Horses cemetery alike. Located at Muang Lampoon Municipality.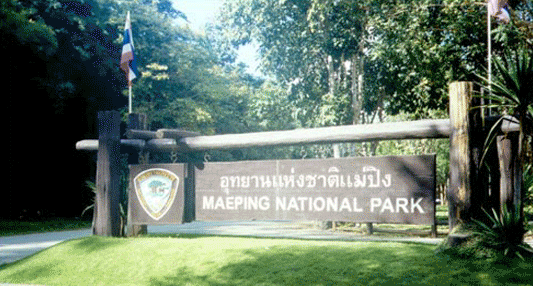 Mae Ping National Park: It covers area approximately 1,003 sq.kilometers. spreading through Doi Tao district of Chiang Mai province, Lih district of Lampoon province, Ghao district of Tak province and the River of Ping. The two banks of national park's area is big lake which 140 kilometers. long. Its scenery is islets, cliffs, beautiful stalactites and stalagmites. Visitors can travel by long-tailed boat departing from Doi Tao's Reservoir, Chiang Mai province. After that get on bamboo raft at Soy Islet for wandering through Bhumipol Dam in Tak province or choosing on road throughput a national route # 106 (Lampoon-Lih) at the kilometer pillar # 47 after turning through the national road # 1087 (Lih-Gor) at kilometer pillar # 20-21 going straight to the national park's office.