Chiang Rai
CHIANG RAI ...the roof of Thai's The top most in Siam, Triangles Frontier, Lanna Cultural Region, well worth Doi Tung Buddhas relics.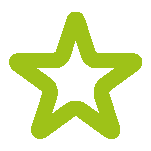 visitors to thailand

Chiang Rai is the highest province in Thai Kingdom, plenty of tourist attractions. The greenery complicated mountains, standing on northern part, are compared as natural fences between Thai and Myanmar and Laos. Geography of Chiang Rai is almost 90 per cent of top mountainous area. In fact, all of them are continuous stretch from the Himalai and Chinese Mounts down through the KOK-ING-LAO River Plains. Chiang Rai will be waiting all natural loving visitors around the world.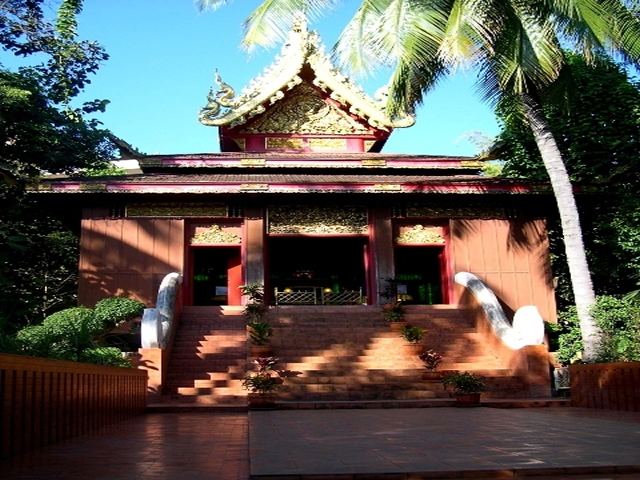 The temple of Pra Kaew: the priceless oldest emblem for Chiang Rai people. It was discovered Prabuddha Mahamanee attanapatimakorn or "Pra Kaew Morakot". The large bronze Lord Buddha posture is the chief of Buddha Image in this temple. The new Lanna architecture is Buddhist temple style.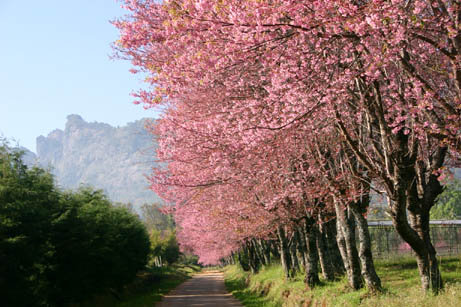 Doi Mae Salong: The fine weather and tea-growing, being famous product of Doi Mae Salong, are life-style of local as well cold weather vegetables and fruits. Besides, it is a home of Chinese from Yuan nan district. December through February will be admired many "Chompoo Phuping" (queen of Bengal tiger flowers) blossoming along the roadsides.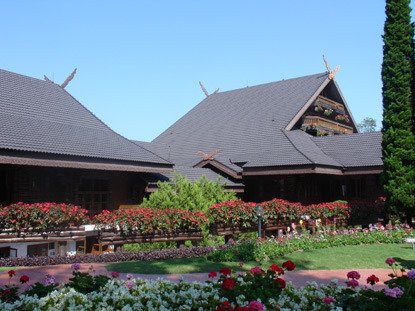 DOI TUNG : It is a Royal Palace of King's mother for working and planting's Doi Tung Development project.The palace is built on two stories- mezzanine is blended between Lanna architecture and Swiss domestic home. Suan Mae Fah Luang is located in front of the palace entrance, being 40,000 sq. meters of area. The first footpath is plenty of lush trees and then many relatives of beautiful flower garden are next step.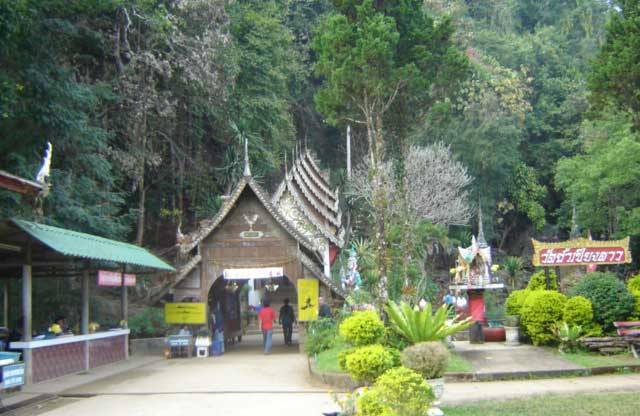 Chiang Dao Caves: There are several natural, cultural, historical and architectural sites namely Chiang Dao Caves, Chiang Dao Baby Elephant Training Center, Ra-ming Tea Plantation, Wat Pra That Meoung Ngay, Huay Luk Meo Tribal Village, Pong Deou Pa Pae, Mae Ngud Somboon Chon Dam, Replica of King Narasuan Monument and camp.