Chiang Mai
Glory Su Thep Mountain, Honour Tradition, Pleasing Flowers, Prestigious Fame of Ping town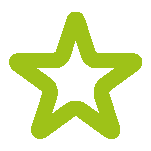 visitors to thailand

Chiang Mai is a city full of tourist attractions being the center of Lanna Thai Kingdom for more than 700 years ago. The kindness of local people will impress all visitors. Chiang Mai has several interesting prestige ranging from Natures, Arts, Historical Sites, Antiques and Traditional Lanna Thai Culture, which is hardly narrative on pages unless visitors should experience by yourselves.
Chiang Mai is not only famous for its natural tourist attractions but also has many souvenir shops to accompany you.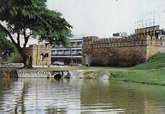 Chiang Mai downtown: The important interesting of Chiang Mai are temples, City Gate, Khampaeng Din (Soil Wall), Chiang Mai National Museum, Chang Moi Street, Ta Pae Market, Worarose Market, Chiang Mai Night Bazaar, Tribal Research Institute, Chiang Mai Cultural center and other entertaining venues.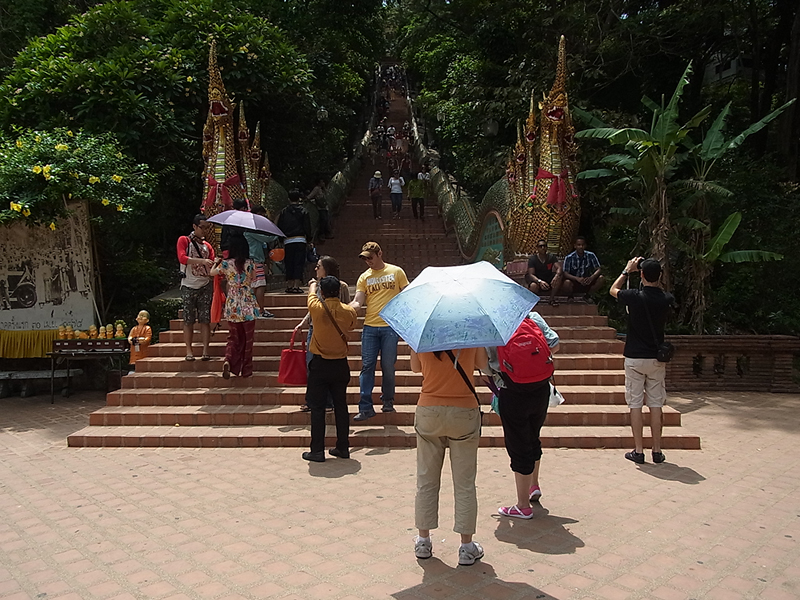 Doi Suthep: Many tourist attractions are located at the foot of The important ones are Wat Pra That Doi Suthep, Phu Ping Palace, Doi Pui Meo Tribal Village, Doi Shang Kien Meo Tribal Village, Huay Kaeo Waterfall, Wang Bua Baan, Pha Ngub, Huay Kaeo Botanical Garden, Chiang Mai Zoo, Krooba Srivichai Monument.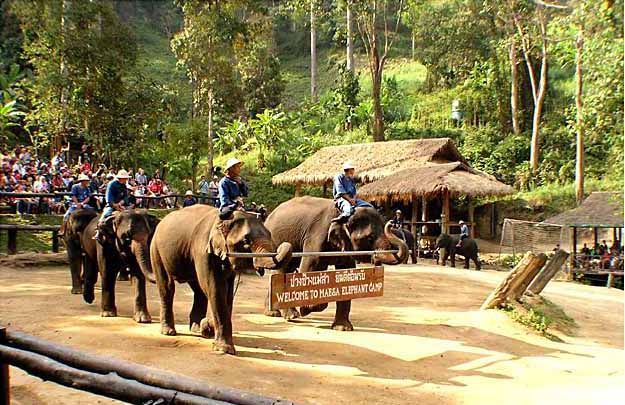 Mae Sa Waterfall: It is a natural and cultural attractions, that are developed by the private sector such as Orchid Museum, Working Elephants, Mae Sa Valley and Mae Yim Waterfall. Tourist attractions in Mae Sa are Mae Sa Waterfall, Tad Mhok Waterfall, Mae Sa Elephants Training Center, Pong Yang and New Mae Sa Meo Tribal Village and Resort.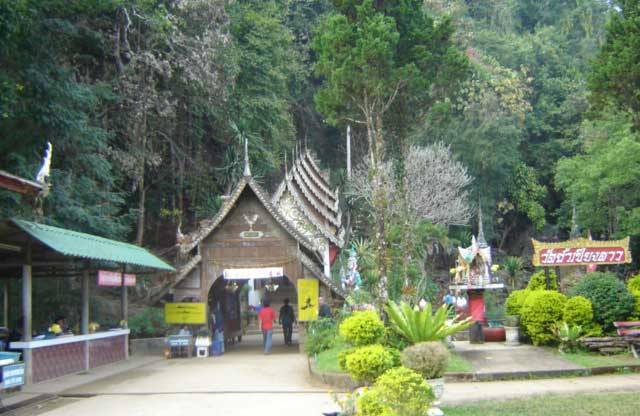 Chiang Dao Caves: There are several natural, cultural, historical and architectural sites namely Chiang Dao Caves, Chiang Dao Baby Elephant Training Center, Ra-ming Tea Plantation, Wat Pra That Meoung Ngay, Huay Luk Meo Tribal Village, Pong Deou Pa Pae, Mae Ngud Somboon Chon Dam, Replica of King Narasuan Monument and camp.
Ta Ton: It was the last point from Chiang Mai to Mae Aye; today, there is a route leading to Doi Mae Salong with beautiful scenery along the road sides. Most tourists visiting Ta Ton usually are here to take long-tailed boat or raft along the Kok River through Chiang Rai. Other attractions are Doi Ang Khang, Fang Hot Spring and Fang Oil Spring.
San Kam Paeng: Most travelers visit Bo Sang, San Ka Paeng for seeing mulberry paper hand-made umbrella souvenirs, Meoung on Cave and Hot Spring.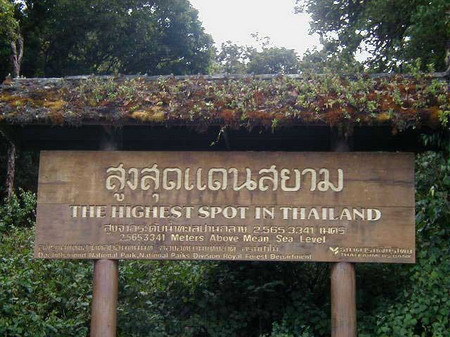 Doi In Thanon: It is a natural attraction that has unique appearance. The important ones are Mae Ya Waterfall, Mae Klang Waterfall, Wachirathan Waterfall, Siriphum Waterfall, Doi In Thanon Peak, Mae Pan-Sai Lueong Waterfall, Dhepanom Hot Spring, Hill Tribal Villages and viewing dramatic greenery mountainous scene.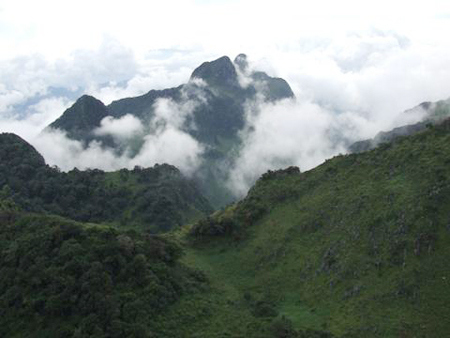 Doi Tao: It is a natural attraction for local and nearby visitors as well as foreigners relaxation. The important ones are Doi Tao Water Reserve and Pra That Doi Chom Keng.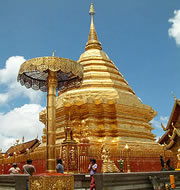 The Temple of Praborommathat Doi Suthep Ratchworaviharn: Prathat Doi Suthep is a center of Chiang Mai' heart as well as Thai people around country. It is built in 1384 for collecting some Buddhas Relics, being reign of Phaya Kur-na. The relics of Buddha is higher than sea level about 3,051 feet. "TIEW" up to Doi(Mount) Suthep festival is extravagantly take place for paying homage and making merits on "Visakha Puja Day" yearly