Koh Lanta or Lanta Islands Sea: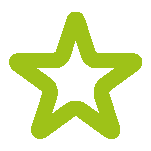 visitors to thailand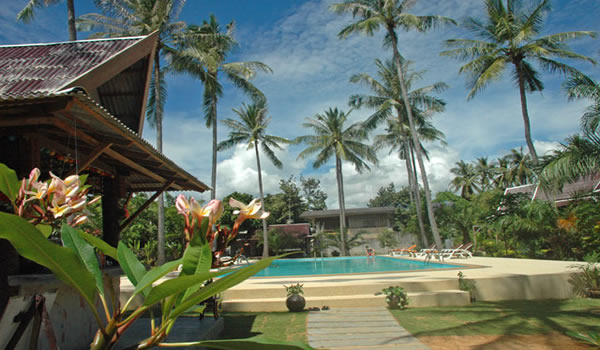 Koh Lanta or Lanta Islands else Mu Ko Lanta are situated in the southernmost district of Krabi province, approximately 70 kilometers from Krabi. It stretches for 27 kilometers in the north to south direction along the western coastline of the Andaman Sea in southern of Thailand. The geography of the islands typically mangroves coral rimmed beaches, and rugged tree covered hills. It consists of many big and small beautiful island. It is plenty of tropical rain forest resources.
Background of Lanta Archipelago
Lanta Archipelago, Lanta district, Krabi province, is designated the 62nd National Park of Thailand in August 1990, and covers an area of 151.90 square kilometers or 94,937.50 rai (disintegration ground about 26.728 square kilometers and water around 125.172 square kilometers.), 81% of them is marine. Located in the Andaman Sea, the park consists of several groups of islands such as those of Koh Rok, Koh Ngai, Koh Har(Tukonlima) and itselves (Lanta Islands). Steep cliffs with small patches of interspersed flatland dominate Koh Lanta. The area is blessed with a high bio diversity due to coral reefs. It also has many beautiful natural wonders. For these reasons, many tourists come to visit every year.
Ecology
Since the physical topography of the area is highly varied, with mountains, caves, streams, beaches and sea. It supports several types of forests, i.e. evergreen forests on southern Koh Lanta Yai and on Koh Ngai, limestone mountain forest on Koh Rok and Koh Har, beach forest on the beaches of all islands, mangrove forest, and grassland. Most of the islands are not large and as such smaller mammals are found, for example, Wild Boar, Dusky languor, Mouse Deer, Indian Civet and Squirrel. Several species of reptiles are found, most notably the Bengal Monitor and the Water Monitor, both of which can easily be seen. There are also over a hundred species of resident and migrant birds. The marine resources seen here are not only very attractive, it are extremely diverse, with an underwater ecosystem supporting hundreds types of fish and marine life, including the Whale Shark and Mantra

Ray, which make this yet another important scuba diving spot in Thailand. Koh Lanta consists of 52 islands of which 15 are under control of the Koh Lanta National Park. 12 islands are inhabited, among those, 4 are accessible: Koh Klang, Koh Bubu, Koh Lanta Yai and Koh Lanta Noi. The two major islands: Lanta Yai and Lanta Noi.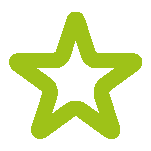 visitors to thailand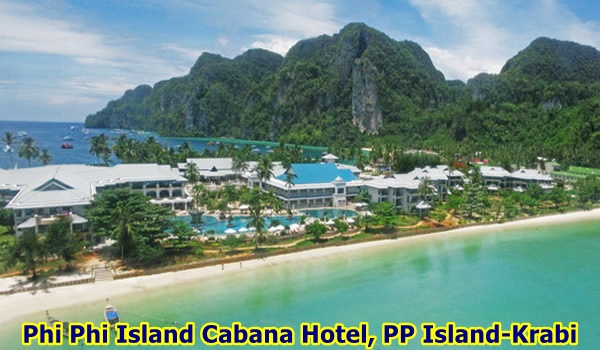 Lanta Yai (Yai means Big) is the siege of district's headquarter and the largest island, covered with mountainous and rugged areas. This island is the trading center and the starting point of transportation to beaches and other nearby islands. On the western coastline, the beautiful beaches and idyllic bays lie from north towards the south; some of them are gravely and others have the fine sand. On the east side, the coast is graced by the stunning white sandy beaches together with the fertile mangroves. Also, there locates the settlement of sea gypsies who still live their life in traditional style and preserve well their customs and cultures. Most of population on Lanta Island is Muslims. In the southern part of the island, there locates the office the Koh Lanta National Park.
Lanta Noi (Noi means Small) is used to be a community of local people in the old days. The old life style and traditional-styled houses can still be seen in this island, offering somewhat charming atmosphere.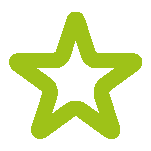 visitors to thailand

Let's travel Koh Lanta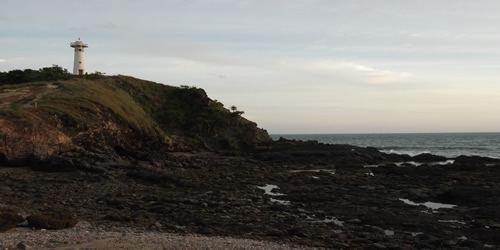 TOURIST ATTRACTIONS around LANTA ISLANDS
Kwang (deer's neck) Beach: The beach is well-known for its nicely curved shape and desertedness. Its aquamarine water together with its finest sand offers you the real sentiment of relaxation.

Khlong Dao (star canal) Beach: Khlong Dao is a two-kilometer stretching of sand. The beach is straightly lined with casuarinas, offering dazzling sand, tepid and translucent water as well as the panoramic view. This is then a great place for isolation and relaxation.

Phra Ae Beach or Long Beach: Lying on the northern end of the island. The beach is famed for its fine powdery sand and shelving coastline. Accommodations are affordable and the food is delicious and abundant.
Ba Kantiang Beach: Ba Kantiang beach is one of the most beautiful beaches of the island. The sparkling sand and iridescent aquamarine water will retain you for long time that you will never want to go anywhere else. There are excellent corals for snorkeling as well.

Khlong Jark Beach: This is the southernmost beach on Lanta. Despite its average beauty by most standards, the beach offers its solitude and tranquility, making it a good place to stay. The nearby deserted beach like Mai Pai (Bamboo) and the National Park are also the good secluded places. You can go to waterfall in the surrounding area by elephant trekking or self hiking.

Khao Mai Kaew Cave: A couple of caves are located in the center of the island, offering a wonder of rocks and caverns and housing the spectacular stalactites and stalagmites. Some sections in the cave create a cavern pool that you can swim in. To explore the cave, a guide is needed; a Muslim family who lives near the trail head to the cave offers guide service for your desire. The cave is located of the lower of two cross-island roads, down a narrow 1.5 kilometers-dirt path through the rubber plantation that ends up at the Muslim home.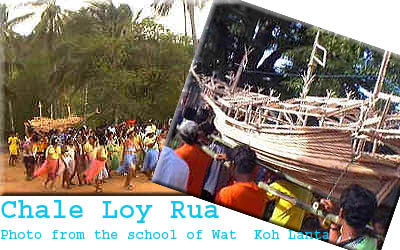 Sea-Gypsy Village: The large community of sea gypsies is settled in the village of Baan Sangkha-Ou on the southern tip of the island. Sea gypsies are called in Thai as Chao Le or Chao Nam (Le is abbreviated Thale which means Sea in English and Nam is Water alike), and are known as the minority group of "Thai Mai", meaning new Thai people. Originally, the sea gypsies of former centuries were living in their boats and were feared as pirates. Nowadays, as being considered eligible for citizenship in Thailand, they began to settle along the coast in their stilt-built houses erected between the water level of hide and low tide. They earn their living on fishing, catching lobster, and other sea food as well as collecting bird's nest for the Chinese cuisine. Despite the close relation to other village, the sea gypsies do not integrate into Thai population. They still retain their own language, traditions and ceremonies. Their belief in supernatural and traditional spiritual worship is still influential in the community as seen in their traditional ceremony "Loy Ruea" (Floating Boat). The village men will build a symbolic boat and place wooden statues of themselves in it along with nail pairings, hair and popped rice. By performing this ritual, they ask forgiveness from the sea gods and for any offences they have made to the sea. It is believed that all evil is carried away in the symbolic boat. Visiting their village is thus a worthwhile experience.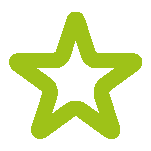 visitors to thailand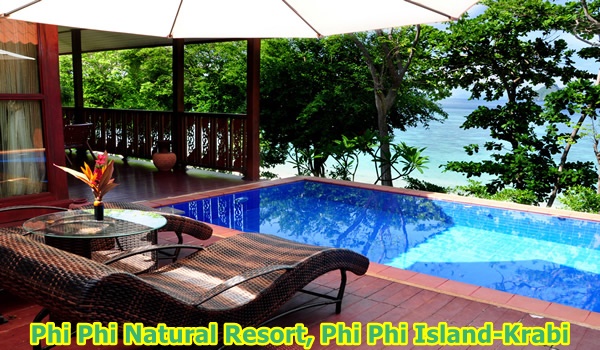 ATTRACTIVELY NEARBY ISLANDS
Koh Ngai has a long white powdery sandy beach with shallow water-coral reef in front. There is a bungalow, resorts and restaurants here
Koh Rok comprises of two islands which are Koh Rok Nai and Koh Rok Nok. Koh Rok Nai: to the east, there is a sandy beach and snorkeling site. To the west, there are rocky outcrops and a scuba diving as well. To the south, there is an old Siam boundary marker believed to have been set during the period of King Rama V. Contrary, Koh Rok Nok has a Tha Lu (Go through) Beach with white-powered horseshoe-shaped sandy beach. Ao Maan Say (Ao means bay) is a long beach with a shallow water coral reef. There is also a campsite, 1.5 kilometers. nature trail and Lor Tor 1 (Koh Rok) substation.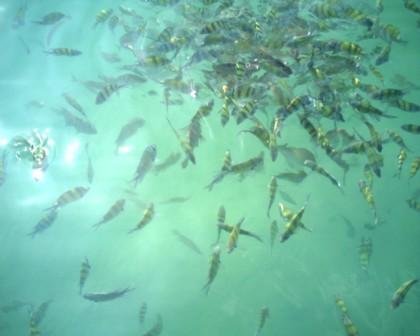 Koh Har (Tukonlima) is a group of 5 gorgeous yet strange islands. On Koh Har Yai is fresh green grassland with a beautiful coral reef surrounding the island, being the Whale Shark can be seen here, another popular diving destination for both Thais and foreigners.
Hin Muang-Hin Daeng (Purple Rocks-Red Rocks): Both are famed scenic scuba diving sites. The pinnacle of Hin Daeng can only be seen at low tide. The sites are well known among divers throughout the world, as the Whale Shark and Manta Ray can often be seen here.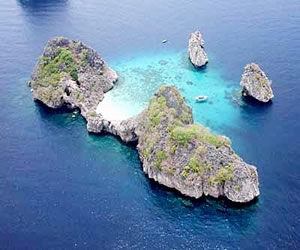 Nature Trail: The park has developed a 2.5 kilometers. nature trail along the sea cliff that passes through evergreen forest reached a viewpoint. The aim of the trail is to bring visitors close to nature and encourage them to learn more about the interesting ecosystems around them, as well as to take in the panoramic view of Leam Ta-Nod (Ta-Nod Cape) from the high viewpoint.
JOURNEY INFORMATION
Driving the national high-way # 4 (The southern route) from Bangkok to Krabi. And then to be continue towards Trang, turn traffic right onto route 4206 at 64th kilometer-pillar to Baan Hua Hin. A car-ferry will take you to Koh Lanta Noi and Koh Lanta Yai respectively. (In the nearest future, Krabi provincial are being connected Lanta Noi and Lanta Yai together with concrete bridge. Thus, the transportation between Lanta Yai and Lanta Noi is more comfortable.) Some areas are very steep, unsuitable for a saloon car. Four wheeled-drive and motor cycle are very suitable.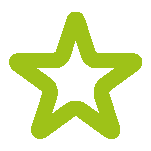 visitors to thailand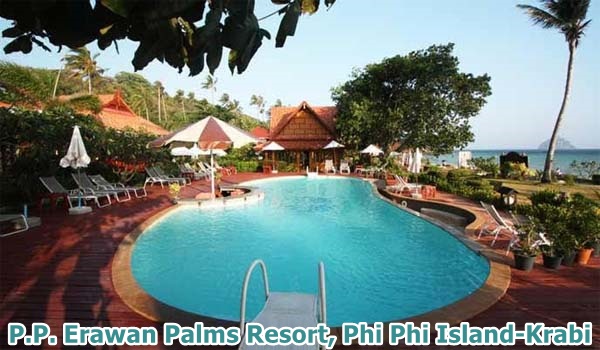 Tri-cycled Motorbike:
Tips for riding Triple Wheel Taxi
Koh Lanta Triple Wheel Taxi Association
Dear: Passengers or whom it may concern
Koh Lanta Triple Wheel Association regards all tourists' properties and life securities. An arrangement plan is strongly undergone for the best tourism services. To prevent an illegal triple wheel taxi from concealing in their service system, you are kindly advised to pay attention and observe the outstanding some signals from their membership as follow.
The Driver number has to put on the proper light green jacket with the number on their back and front.
The number of their jack is as same as the number of triple taxi's roof which is appeared on its front and back roof.
The price list of fee is shown at the easily seen position.
Koh Lanta Triple Wheel Taxi Association's sticker that the word "taxi" is fixed in the middle of circle must be presented at the noticeable position and easily seen.
Any suspected matters or more information's are regarded; otherwise, any cases that you' have been treaten unreasonable conduct of services. Passenger could report to Koh Lanta Police Station on number 075 668 192 or inform it to Koh Lanta Triple Wheel Taxi Association on mobile phone at 081 677 6357. Do not remind yourselves before riding a triple wheel taxi.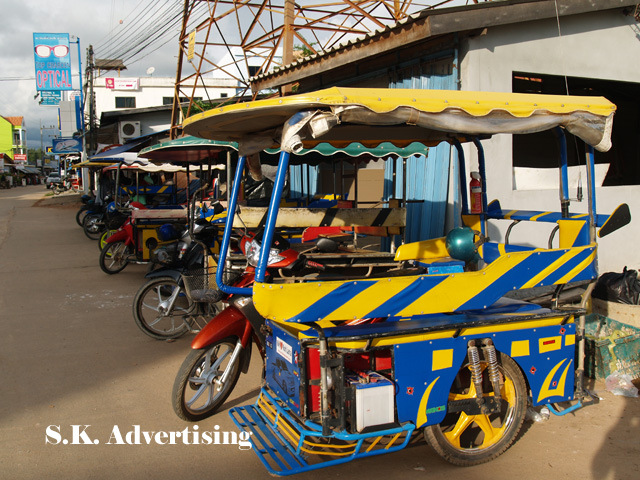 Long Tailed-boat: