Krabi-Ao Nang-Railay-Phi Phi:
Ao Nang Beach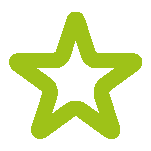 visitors to thailand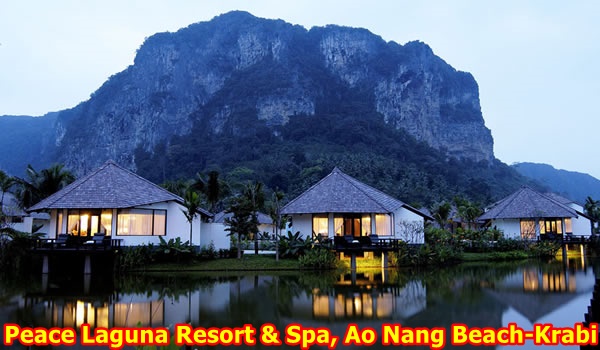 Ao Nang Beach (Phra nang Bay) The most well known beach in the region of Krabi, where the drivers of the local long tailed boat are offering trips to the beautiful nearby islands as well as to the well known beaches. Ao Nang Beach is not the nicest beach, but well known for its many hotels, restaurants and bars. The greatest spot on the beach you will find at the far left in the very romantic scene, "a group of Poda Island and Khai(Gai) Island"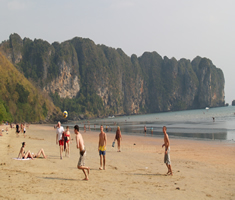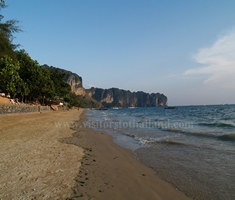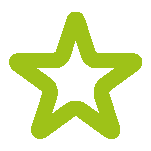 visitors to thailand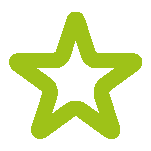 visitors to thailand

Fossil Shell Beach (Susan Hoi): This interesting place located on the beach of Baan Leam Poh, is 17 kilometers away from town. Taking the Krabi-Baan Sai Thai route you will get there surely. Before it is used to be swamp, there were many shells in it. 75 million years ago, a fault occurred and caused the ocean to flood in the swamp. The calcium in the ocean and the shells reacted together and formed a wide area of rock sheet.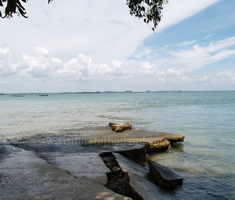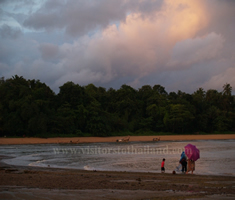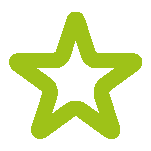 visitors to thailand