Tourist Goals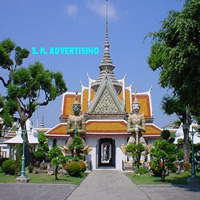 Walking or flying on sky train to explore Bangkok, the city of angels and a remarkable wealth of historical and cultural attractions. Upwards to see Koh Chang Sea, a stretching of long white sandy beach and her easternmost beautiful surrounding islands. Drop in to color a life with Pattaya City Beach, a paradise of millions travelers, who dream to visit her once in a life time. Otherwise, downwards to Hua Hin and her nearby attractions to touch the oldest beach resort and remaining popularly beach for foreigners and Thais.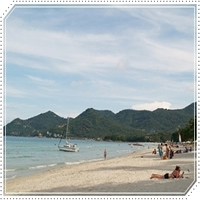 Flying or riding southwards to experience SAMUI ISLAND, the beautiful emerald sea of Thai Gulf and well-known night party on the beach--Full Moon Party. And then go across to greet the Andaman Sea with KRABI, a blue sky & crystal clear sea all year round and the most famous Maya Bay on Koh Phi Phi (Phi Phi Islands). Another interesting neighboring islands is Koh Lanta, her sand is so white and fine and sky is so blue. After that, go straight on to PHUKET ISLAND, the beautiful pearl of The Andaman Sea and the most renowned tourist destination. And lastly PHANG NGA, The best sites to find under water world.
Riding train or flying plain northwards to impress Thai Lanna which boasts many world's class tourist destinations, and having exciting adventures to explore.