Travel Route Information:
Chiang Mai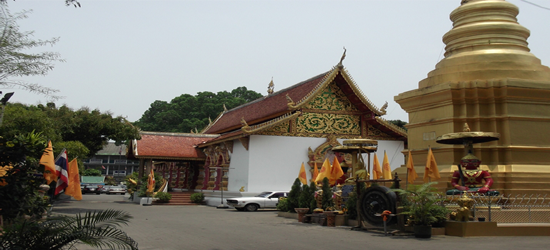 By Air:

The best decision from Bangkok to Chiang Mai is airplane taking airtime approximately an hour. For more information please contact

Thai Airways Intl'

By Bus:

Both air-conditioned buses and non air-conditioned buses leave from Bangkok's Northern Bus Terminal (Mochit2) daily. For more visit

Transport official site

By Rail:

Trains depart from Hua Lumpong (Bangkok's Railway Station) to anywhere around the kingdom of Thailand daily. It has several classes for you to ticket, call 1690 for more information or visit

website

By Private Car: From Bangkok driving along national highway #1 (Phahol Yothin Road). Then turn to highway #32 (Asia Route) at Wang Noi district of Phra Na Khon Si Ayuddhaya province driving through Ang Thong province, Nakhon Sa Wan province respectively. After that alter to use highway #117 going ahead to Phitsanulok province. Then turn to drive highway #11 so far as passing Lampang and Lampoon provinces from there reaching Chiang Mai. Total distance is 695 kilometers. By the way, you can drive another route from Nakhon Sa Wan province by still gearing the highway #1 then passing Kamphaeng Phet, Tak, Lampang and lastly Lampoon provinces from there you will reach to Chaing Mai. This route estimates 696 kilometers.
Please pay more attention. Visitors To Thailand is not responsible for any error of other websites or third party.